English Learner Laptop with 20 Activities
Overview
Allow your little one to explore new ways of learning with the new Kids English Learner Laptop with 20 Activities. This educational laptop is equipped with useful games that will improve the knowledge of your kid. This kids laptop is light in weight which makes it easy for them to carry.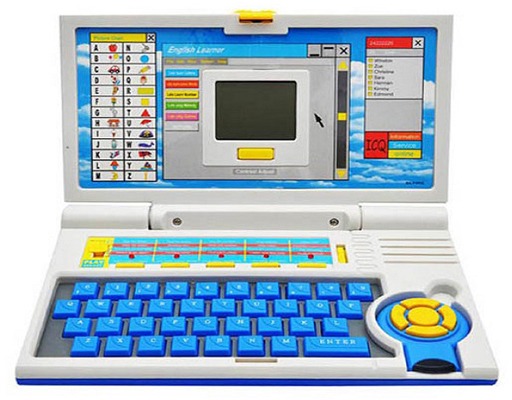 Type of Toy
Packed with educational games, this laptop improves the cognitive and interactive skills of your little one. It engages the child with visual and verbal exercises which makes this PraSid Kids English Learner Laptop one of a kind.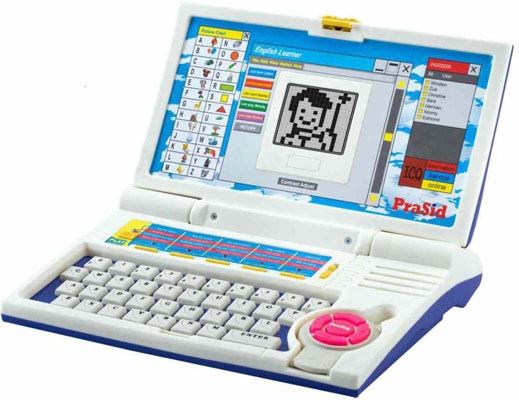 Material
This laptop is designed with precision as it comes with a sleek and foldable body. It is made of homo polymer plastic which ensures its longevity. It comes with a smooth scratch-free surface which will not be damaged, even if your little one drops it.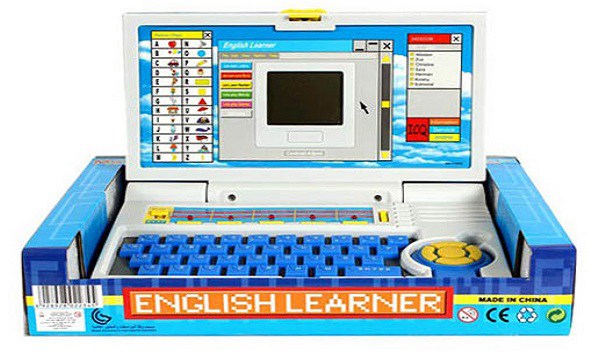 Battery Operated
The English learning laptop that comes with games from the house works with batteries. It is easy to operate and well-equipped with various helpful features.

Features Offered
It works with a 4 bit CPU and 516 KB RAM which allows it to perform seamlessly. This Kids English Learner Laptop is modeled on an advanced technology which ensures to give your little one various preschool lessons. It also provides useful guides related to word recognition and identification of figures. The laptop is 6.5 cm diagonally, 5 cm in length, and 4 cm in height. The attractive mono color also improves its appearance. It is equipped with a 256 dots - 16 x 16 resolution LCD screen that provides a better gaming experience.

Built-in Music
Delivering clear sounds and verbal instructions, this educational toy laptop encourages better speaking skills in children. It also provides gaming with three levels for children aged three and above to enjoy.